German Shepherd Accessories
People who love dogs are already the biggest fans of these angels. This feeling exists from the moment we see them and it just continues to grow once they start living with them. The obsession is real and it is harmless! You must be familiar with that happy face and wagging tail when you come back home with a small toy or treat. It gets so contented as if you got the whole world for it. The whole idea for accessorising your dog's life is drawn from the same. 
Especially, if you are fortunate enough to have a german shepherd in your life, you have endless options to accessorize your dog's life. There are so many German Shepherd Accessories that you can get. 
Now imagine having your german shepherd all decked up in cute as well as intimidating outfits, having little accessories to make its life even more comfortable and interesting. Pet accessories include anything ranging from clothes to food bowls, water bottles, leashes, bow ties, etc. These supplies are mainly aimed at improving the quality of their lives. 
If you still do not get the hang of why your dog needs accessories, continue reading ahead and you will get it.
Why Does Your German Shepherd Need Accessories?
German shepherds are smart yet needy dogs. These dogs would surprise you with their wit and intelligence while being absolute goofballs! They are also known to be curious about things and the people around them. The more things you introduce them to, the more involved they feel.
This is why you need to acquaint new things in your german shepherd's life. 
Few Things That You Should Keep in Mind Before Buying German Shepherd Accessories
1. How big do these dogs get? 
German Shepherds are medium to large-sized dogs. They can reach up to about 26 inches in height and weigh up to 85 pounds.
2. How much physical activity do German Shepherds need? 
With an average life span of about 14 years, the majority of it goes working/hiking/rescuing/servicing. These dogs love being exercised and give every ounce of attention to obedience training. They just love to be worked out, either using a leash, crate (initial ages) or treats.
3. How vocal are German Shepherds? 
This may not seem endearing to a lot of people but german shepherds are pretty vocal. If you look at it from another perspective, they are just trying to communicate about things. 
4. What health issues are commonly faced by German Shepherds? 
Knowing about their health and risks will help you decide on better things and activities for them. Since German shepherds are large dogs, hip dysplasia is a very common condition. Mobility and agility activities do help to overcome some of the problems that come with this ailment. bloating/gastric torsion is another problem that is widely observed. The best thing to do is feed smaller portions periodically rather than giving one large meal. Dog feeders are a good solution for dispensing smaller portions. 
Being aware of such things related to your dog will make a difference in your choices. Though it may not directly seem linked to the kind of accessories, it is. You may now choose certain kinds over others, for example, preferring a feeder instead of a food bowl, preferring better body harnesses than normal leashes.
Let us broadly categorize the 'accessories' that we have been mentioning time and again. But we shall not indulge in details about each item on our list. If you have been an active reader of our blog, you must have peered upon German Shepherd Dog Toys already. We will here proceed with some other pet accessories and supplies, specifically about German Shepherds!
Clothing and Harnesses:
Collars

Harnesses

Dog Jackets

Sunglasses
Pet Supplies:
Crates

Bedding

Playpens

Water and Food Dispensers

Portable bottles.

Whistles

Pet Carry Duffle Bags
Best German Shepherd Accessories
| | | | |
| --- | --- | --- | --- |
| Image | PRODUCT NAME | PRODUCT RATING | PRODUCT LINK |
| | HEY T-Shirt for Dogs | 4/5 | |
| | Reflective Raincoats | 4.2/5 | |
| | Waterproof Dog Boots | 4.4/5 | |
| | Normal Dog Boots | 4.1/5 | |
| | Waago Bandanas | 3.9/5 | Buy Now |
| | Waago Bow Ties | 4.1/5 | |
| | Carewell Multicolor Puppy Collar | 4.2/5 | |
| | Coloured Metallic Cage | 4.7/5 | |
| | Flight Carriers | 4.2/5 | |
| | Fluffy's Dog Bed | 4.5/5 | |
| | Water and Food Dispenser | 4.5/5 | |
Dog Tshirts
Just like you get yourself clothes, having a fur baby will make you want to spoil it similarly. You would love to see your shepherd dressed up nicely for a walk/trip. 
1. HEY T-Shirt for dogs
HEY T-Shirt for dogs is a brightly coloured T-shirt that says "hey" will make everyone stop and greet your dog. It will look the cutest! It is made from a mix of cotton and polyester that makes it breathable and feels soft to the skin. When you go out for walks, T-shirts safeguard against ticks and fleas. Just like our clothes, it is easily washable as well, so why not add another wardrobe in your house that is especially for your dog.
Raincoats
If your dog HAS to step out for its nature's calling despite the rain, you must have a raincoat handy at all times. Dogs generally do need out once or twice a day. Rainy days can be gloomy and make your dog feel uncomfortable. But having a raincoat can save you from the gloom. 
1. Reflective Raincoats
Reflective Raincoats are made to reflect so that vehicles driving around do not miss out on a furry friend and drive accordingly. PU material is used to make it waterproof. The coat comes with adjustable straps to make it fit for your dog. 
Not very sure if your german shepherd would like it, but then what option do you have when it pours down!
Dog Boots
Dog boots serve many purposes. They prevent the paws from extreme cold roads/surfaces. Extremely cold surfaces can cause ice burns on the paws. If you have noticed your dog licking its paw when outside during winters, it may be feeling cold. Moreover, dog booties do make them look more fashionable, do they not? This also reduces your cleaning chores, you can leave the boots outside and the dog now enters the house with clean paws.
1. Waterproof Dog Boots
Waterproof Dog Boots are useful during the rainy and snowy times of the year. They are made up of silicone and helps to prevent any kind of slipping.
2. Normal Dog Shoes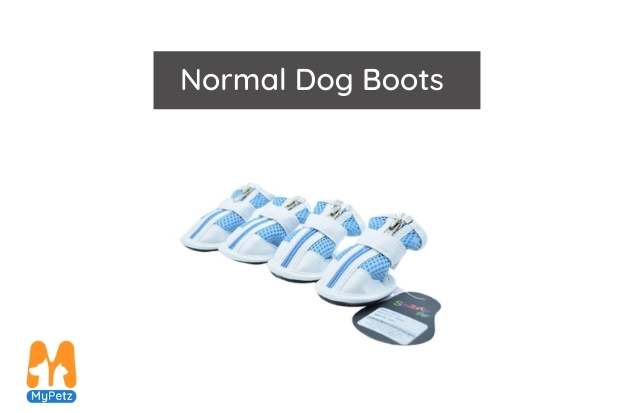 Normal Dog Shoes are normal yet they do have anti-skid features. These shoes are made of soft fabric and feel livable.
Note: German shepherds grow quickly. Always remember to take paw measurements before purchasing and making your dog wear boots. Smaller sized boots will give discomfort and twinge while larger ones might cause them to fall.
Bow Ties and Bandanas
These accomplices are purely for fashionable purposes. Tiny bow ties look the absolute best when you take your furry friend along with you. If you have plans to chill at the beach or attend a friend's party, dress up your fur baby with a colourful bandana that might match your outfit and twin proudly!
1. Waago Bandanas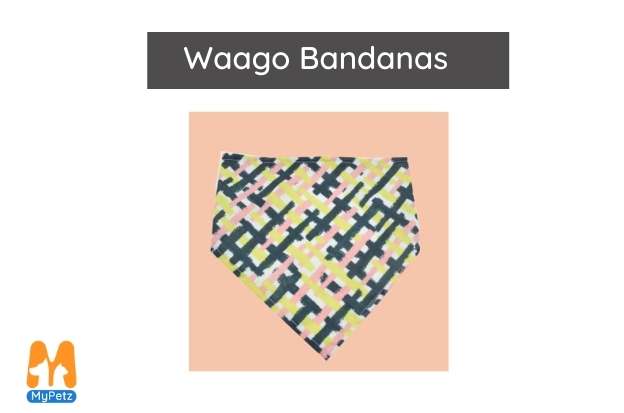 Waago Bandanas has a vanity of pretty bandanas that would look lovely on your dog. You can find all kinds of prints and shades as per choice.
2. Waago Bow Ties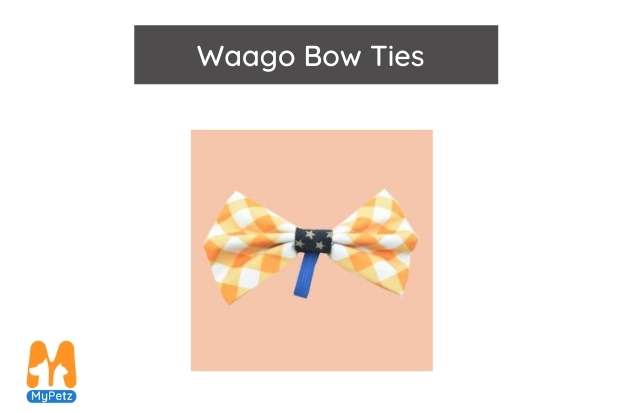 The same goes for Waago Bow Ties, organza printed bow ties by the brand will make your intimidating shepherd look like a softie!
Dog Collars
A dog collar is a simple piece of accessories that is put around the dog's neck. You may place it for identification purposes and add a name tag. Collars also have information about the owner in case the dog runs away or gets lost. Over time, collars have also become a testimony of fashion. There is no limit to the kinds and colours in which collars are available. You can even get them custom-made as per your preference. 
Some dog collars that are worth the money:
1. Carewell Multicolour puppy collar by Waago
This colour combination on your pup's neck will make it look even cuter. Prepared out of soft nylon material, Carewell Multicolour puppy collar by Waago will complement darker shades of the German shepherd's coat.
2. Pseudo-Leather Pet Collar
If you do not want the collar to be much visible, you may go for this pseudo-leather collar. The collar is made of black PU material and hence merges with the fur. It looks quite a hipster and compliments a shepherd's personality.
Crates and Carriers
Crates might not seem to be a good thing to get for your dog, but believe us when we say that crate training is very advantageous to the dog. During the initial stages of a dog's life, crates help you to get them potty-trained. Besides, dogs are animals and they naturally have denning instincts. So it is highly possible that your pup might love it. Additionally, a crate-trained dog knows compliance and is more confident about its actions. Keeping this in mind, you may want to have one for your dog as well.
1. Coloured Metallic Cage (90*57*67cm)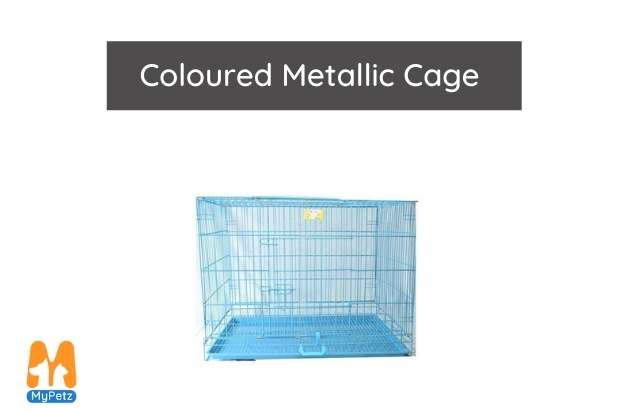 This metallic crate has been made for initial ages or till your dog is a medium size. Coloured Metallic Cage comes with anti-slip features and plastic sliding bottoms. It is easily storable as it can be folded into a smaller size. Furthermore, it is properly ventilated so that your dog feels comfortable.
2. Flight Carries (99*69*72cm)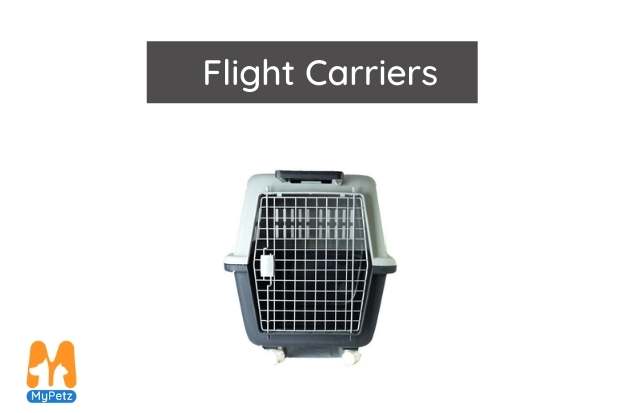 We believe that travel would be much more fun with our dogs around. In that case, having a pet carrier becomes a must to keep your dog's activities impeded while commuting. Flight Carries is Ventilated enough to keep your pooch comfortable over longer distances/flight hours.
Bedding
Just like you would kill for a comfortable bed, you'd think your dog too would. Due to this particular likelihood, you will think of spending bucks on a soft and cosy dog bed only to find your dog snoozing at the weirdest places. Nevertheless, you would do your part. Look out for Fluffy's Luxurious Dog Bed.
1. Bolstered Fluffy Luxurious Dog Bed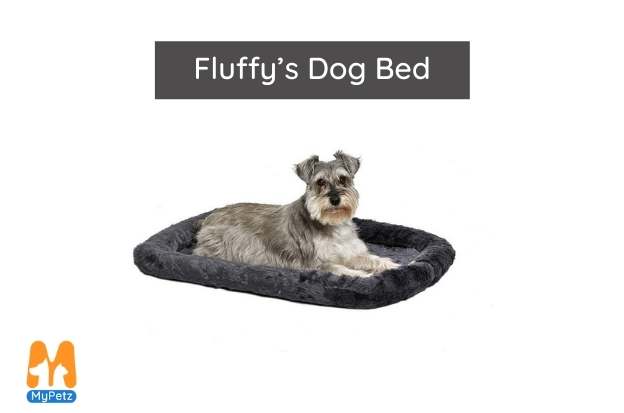 Fluffy Luxurious Dog Bed are stuffed to perfection, etymologically! A high-grade polyester bed with overstuffed bolsters around the perimeter gives the softest headrest. It is rectangular in shape and would also fit your puppy's crate. Does it not double the benefit?
Water and Food Dispenser
We have already enlightened you with the usefulness of slow eating and small portions to feed your dog. Water and Food Dispenser helps you in the same. It is a small stand that comes with a vertical bar and a detachable water/food container. There is a base attached beneath the container that can hold up to 2 kg of food. The bottle has a capacity of 500mL.
Benefits:
Prevents bloating because it cannot store much food so that your dog cannot overeat.

The material of the bottle is antibacterial and silicone. This makes it safe and unbreakable.

The dispenser is dripless until you choose to pour some.
Knowing that German shepherds are smart dogs, you may even teach your puppy to dispense water/treats from it with its paws!
Note: This small-sized product is suitable for small sizes. You can prefer a bigger size according to your dog's size. 
Portable Water Bottle.
You can take an idea about this bottle from its name itself. This bottle is a must-have during walks/hikes. Staying hydrated is extremely critical for your dog during physical activity. Dehydration can lead to vomiting, dry nose, severe muscle damage and deter cell growth. Having water on standby at all times can prevent such situations.
Aqua Dog Portable Water Bottle: This bottle comes with a top that doubles as a small container from which your dog can drink. Hassle-free handling, just squeeze the bottle and the water gets collected. It is 100% tight for leakages. If your dog leaves a little amount of water, you may let it flow back in the bottle via a valve. This prevents wastage.
FAQs
1. Are German shepherds safe around children?
Even though german shepherds may seem intimidating, they make the best family dogs, especially around children. This breed is known to obey and follow instructions very sincerely. They are loyal as well as very protective given that they have evolved from wolves. 
2. Is it easy to train a German Shepherd?
Training any kind of dog can be easy as well as tough depending on the way and methods that you use. Fortunately, german shepherds are very thoughtful and devoted. They catch up on tricks pretty quickly and retain them. These dogs have been used as rescue and army dogs. Resultantly, they are outstanding at discerning commands. You have your answer there, german shepherds are a pleasure to train!
Final Thoughts
The list is honestly inexhaustible! You can go on and on looking for more accompaniments to get for your dog and you still won't feel satisfied enough. However, your dog may take some time to adjust to such things. The particular reason for this occurrence is that dogs are wild animals. They do not fancy luxuries. It is the owner's will and love that brings such amenities to the dog. So, if you have been patient and keen enough to reach the end of this blog, we know that you love your dog to death! Fortunately for you, your german shepherd loves you more and you will come to see it.