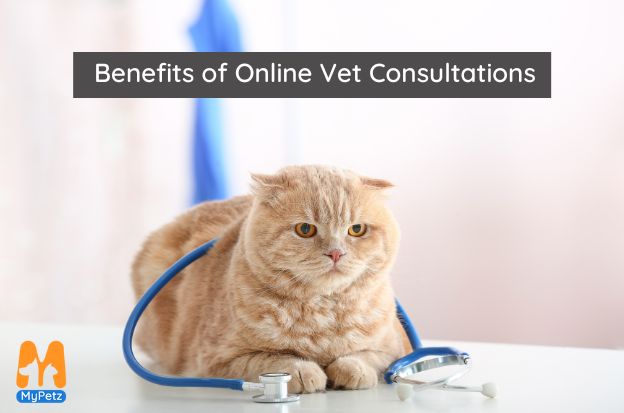 Benefits of Online Vet Consultations
Having a pet at your residence is a blessing, and the warm greeting they give you when you get home from work makes you feel loved. Though it is a beautiful feeling, caring for your pet involves a lot of commitments. You know how helpful online vet consultations are if you have a pet. If you plan to adopt one or a new pet parent, then the benefits of online consultations may not occur to you naturally. Although online consultations will never be able to replace in-person clinical examinations, they can help you streamline your workload and increase efficiency.
Generally, an "online consultation" should be a video/audio interaction between the expert vet and the client. It should aim at helping the pet parents to get a clearer picture of their pet's health issues. The consultation may also cater to some postoperative follow-ups when people come from afar and cannot easily commute to the clinic. 
The commute becomes even more stressful when/if your pets have some anxiety disorder. You would not like to make their travel just for following up. 
As the digital market grows, more people are turning to technologies to facilitate their pets' health. Telemedicine has risen to prominence during the Covid-19 pandemic and appears to be here to stay. Surgical follow-up, triage for non-urgent conditions, long-term care tracking, history taking, and dietary monitoring are all areas where telemedicine can be incredibly effective.
To accommodate this radical shift, veterinary practices have adopted online communication channels with pet patients and their families. 
Here are some of the benefits of opting for online vet consultations.
1. Not all conditions require a clinical follow-up
Only a few medical conditions require a clinical follow-up. It may be a typical allergic response or hormonal disorder. You may go for online consultation if you know your pet's medical history and allergens, you may go for an online consultation. Telemedicine follow-up appointments ensure your pet is on track with its health program.
2. Accommodative
Because your work and general life schedules have been significantly disrupted by the COVID-19 outbreak, it can be tough to combine responsibilities and bring your pet to the veterinarian.
3. Lesser chance of infections
Being at a congested clinic/hospital raises your pets' and your chances of contracting an infection. Even in a sterile atmosphere, avoiding contacting numerous viruses, fleas, diseases, or ticks can be challenging.
4. More peace of mind
In situations where you feel unsure of what is happening to your pet, an online consultation might relieve your stress until your next physical appointment. Also, a lot of us find waiting rooms stressful, even if we will find help at the clinic. Consider the diversity of stress caused to your pets, unaware of the reason for travelling to a location populated with other sick and fearful animals.
5. The convenience of mobile apps and messaging services
Online consultations not only allow you to connect once over an audio/video call and give you access to messaging services leveraged by your pet's practitioner. You can drop appropriate and relevant concerns even after that consultation.
6. Reduced healthcare costs
Clinical visits cost more than online consultations. You need not spend a load on minor issues and instead opt for consulting a vet online.
7. Education
Online consultations often come as a subscription of podcasts, webinars, blogs, newsletters, and much more. So what you have on hand is more than just a consultation. This also enhances your knowledge of looking for signs or symptoms and catering to your pet's daily needs.
8. Opportunity to connect with an online community of pet parents
Online consultations often add you to a community of other pet lovers. It is like a forum of frequently asked questions, common concerns, and experiences of other pet parents. You can learn a lot and interact with others.
9. Private and Secure
When it comes to online interactions, digital petcare services prioritize anonymity. The consultation, as well as the digital prescription and other data, are kept private. This allows them to keep their information confidential, which helps them acquire the trust of their customers.
10. Immediate and 'always-on'
These services offer an instant solution to your queries. The suggestion you receive in the consultation will be your trusted first-line response.
The evolving medical scenario must ensure that the profession remains careful about drawing boundaries between remote consultations and remote prescribing. The two are separate areas. Remote consulting and prescribing are not the same, and the profession must be careful not to confuse the two. While remote prescription regulations were reduced during the pandemic, there is a legitimate concern that these relaxations may not be sustained in the long run. Some issues can be easily misdiagnosed without a clinical follow-up or lab imaging. 
Veterinary rules do not currently allow prescription-only medications to be prescribed while in an online consultation. In this instance, you would have to seek a prescription from your typical visit to the veterinarian.
People appear to be becoming more accustomed to and confident about online vet consultations as time passes. It is safe to conclude that online consultations offer several convenience factors but cannot replace proper in-clinic visits. If a physical examination, diagnostic testing, or emergency treatment is required, they can do so knowing that it is both necessary and urgent. Only a physical examination can give you an appropriate diagnosis. So, the next time your pet has to see a vet, consider an online consultation. It may astound you with its smooth and highly efficient experience.